Life Insurance with Rheumatoid Arthritis
Talk to one of our experienced advisors, today!
11 minute read
Originally published: June 29, 2022
Updated: May 31, 2023
Life Insurance with Rheumatoid Arthritis
Talk to one of our experienced advisors today!
11 Minute read

Originally published: June 29, 2022
Updated: May 31, 2023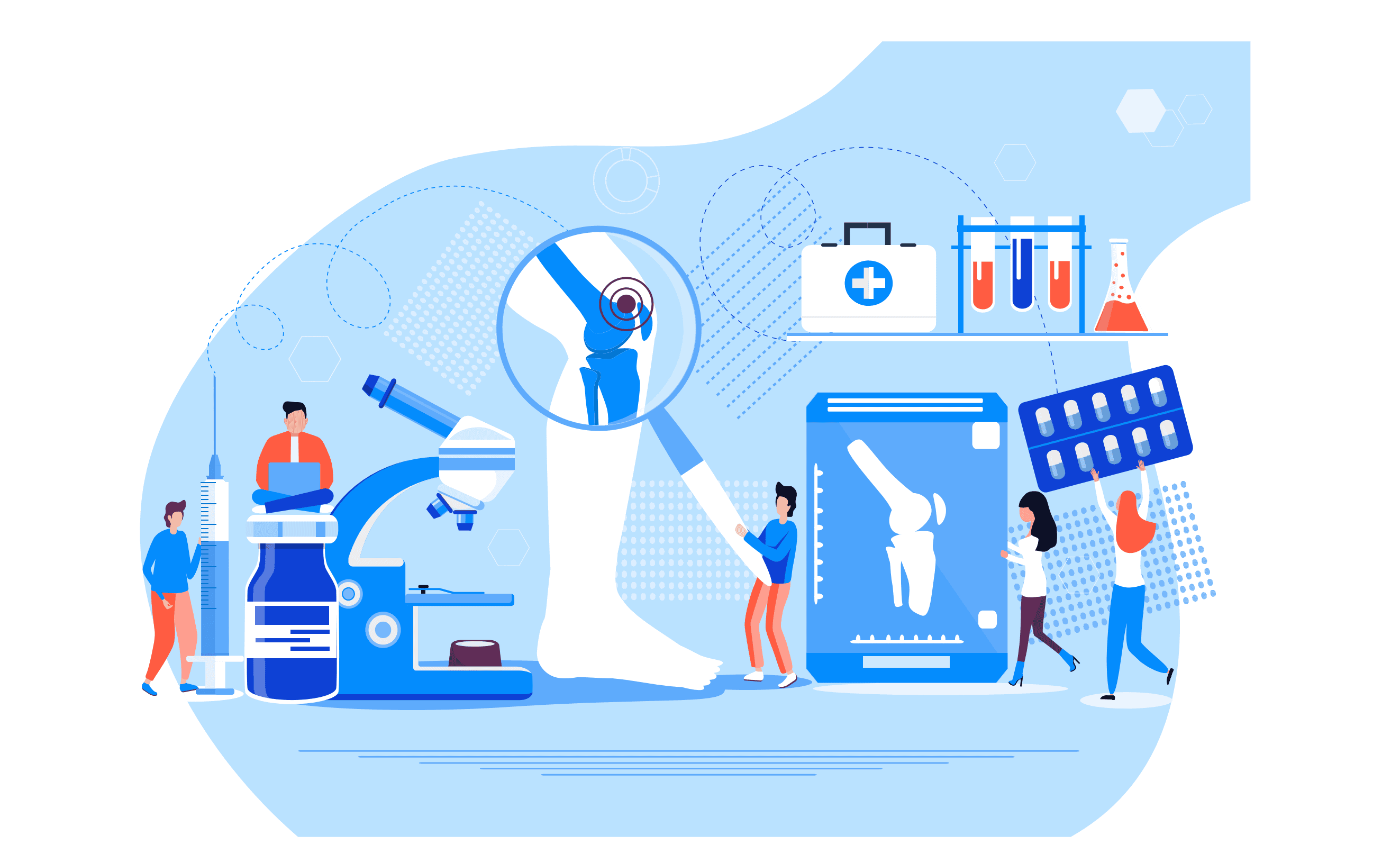 Life insurance is an essential financial planning tool that provides peace of mind to individuals and their families. However, navigating the world of life insurance can be daunting, especially if you have a pre-existing medical condition like rheumatoid arthritis. If you're living with this condition, you may be wondering how it will impact your ability to obtain life insurance coverage and what type of policy is best suited for your needs. While it is possible to obtain life insurance with RA, it will have an impact on how your rates are calculated. Here's what you need to know about buying life insurance while suffering from rheumatoid arthritis.
When clients diagnosed with RA come to us they are often concerned that they would not be able to qualify for life insurance. This is especially a concern with clients who have been diagnosed with severe RA. The anxiety around life insurance, premiums, and not being able to protect your family in case of worsening prognosis can intensify your symptoms. A question we commonly get from our clients is "can I get life insurance if I have rheumatoid arthritis?"
Yes, you can get life insurance if you have rheumatoid arthritis. Regardless of the severity of your condition there are products available for you to protect yourself and your loved ones.
What is Rheumatoid Arthritis?

Rheumatoid arthritis (RA) is a chronic autoimmune disease that affects the joints and other parts of the body,  characterized by joint inflammation and pain. It occurs when the immune system malfunctions and attacks the synovium, the lining of the joints. The disease typically affects the hands, knees, or ankles, with the same joint on both sides of the body, such as both hands or both knees. However, RA can also affect other parts of the body, such as the eyes, heart and circulatory system, and/or lungs.
RA affects more women than men for unknown reasons, and it usually appears in middle age. Having a family member with RA increases the likelihood of developing the disease.
Symptoms and signs
RA symptoms and signs typically manifest in the wrists, hands, or feet and include:
Stiffness in more than one joint that lasts more than 30 minutes

Swelling in multiple joints

A general feeling of being unwell, symmetrical joint involvement, a low-grade fever, and appetite loss

Weight loss

Deformity of the joints

Impairment of function and mobility

Shakiness while walking
How Do Life Insurance Companies Look at RA?
When it comes to rheumatoid arthritis, life insurers must consider numerous factors. Not only must they consider an applicant's lifespan, but the fact that many prescriptions used to treat RA have significant side effects. In severe cases, the disease may cause other organs besides the joints to decline. Underwriting is used by life insurance companies to determine how much risk you pose. The cost of your life insurance policy is usually affected by RA.  Life insurance companies consider many factors when determining your eligibility for coverage, including your age, gender, occupation, lifestyle habits, and medical history. It is important to note that health is a major factor in determining how much traditional life insurance will cost you.
Furthermore life insurance companies will want to know the following information about rheumatoid arthritis:
Date of diagnosis –

The longer you have RA, the greater the risk of joint and organ damage.

Flare Ups –

The frequency with which your flare ups occur affects the amount of inflammation in your body.

Type and Severity –

How it affects your ability to live an independent and active life.

Disability –

The inability to work as a result of a RA disability lowers your life insurance rates.

Medications –

Some RA medications are considered red flags by life insurance companies.

Damage –

Joint damage, bone erosion, and organ involvement all have a negative impact on life insurance underwriting.
Insurance Companies will also inquire about your general health and may ask some of the following questions:
Questions about your family's medical history are also asked to determine if you are at a higher risk. You will be asked if any of your immediate blood relatives have a history of:
Diabetes
Coronary artery disease
Heart attack
Stroke
Cancer
How is RA Categorized? 
The severity of the disease will determine the rating given to an applicant with RA by underwriters.
Most underwriting guides categorize severity as follows:
Mild: Mild pain, slight pain or stiffness in peripheral joints, no or minimal swelling, and no deformity. Physical therapy and the occasional use of aspirin and anti-rheumatic drugs. Rheumatoid factor (RF) negative; ESR less than or equal to 30 mm/hr or normal C reactive protein (CRP). On X-ray, there are no erosions. Capable of carrying out all normal daily activities (ADLs).
Moderate: Pain and stiffness, more extensive joint involvement, minor deformity or restriction of movement in affected joints. Drug therapy that is repeated or continuous. RF positive with a moderately elevated titer. ESR of less than or equal to 55mm/hr or slightly elevated CRP Capable of performing most or all ADLs with little difficulty or assistance.
Severe: Chronic active disease, no complete pain relief, moderate or severe deformities with serious movement restrictions and impairment of function. Lesions, such as nodules, and pulmonary fibrosis. Nodules of rheumatoid arthritis In high titers, rheumatoid factor is positive. Continuous use of oral steroids. ESR greater than 55mm/hr or significantly elevated CRP Few ADLs require significant extra time or assistance.
Best Life Insurance for Rheumatoid Arthritis
The types of life insurance available to people with RA are determined by the severity of their condition. Many people with RA are eligible for term and whole life insurance, but there are no medical exam options available as well for those with more severe health issues. 
Term Life Insurance 
Term life insurance is one of the most cost-effective types of life insurance. You can choose your term length and only purchase it for as long as you need it. The most common lengths are 10, 15, 20, 25, and 30 years.
Term life insurance is a short-term insurance that pays out a tax-free sum to the people or charities you name as beneficiaries if you die within the term you choose. The funds can be used to pay bills, mortgages, children's education, or to keep your business operating. The payments you make, known as premiums, are fixed for the term you select and will not change during that time.
Term life insurance is often the most affordable type of life insurance, as the premiums are lower than those of whole life insurance policies. Depending on how severe your condition is, your ratings will differ and can cause your premiums to be slightly higher than if you didn't have RA.
Whole life insurance is a type of permanent life insurance that provides coverage for the rest of your life as long as you continue to pay your premiums. Whole life insurance, in addition to providing a death benefit, also includes a savings component known as the cash value.
Whole life insurance, like all permanent life insurance plans, provides coverage for your entire life in exchange for a monthly premium. Depending on the terms of the policy, this premium can be paid monthly, quarterly, or annually. This premium ensures funding for the death benefit provided to your loved ones upon your death, as well as a cash value component.
Whole life insurance premiums can be quite expensive. They are calculated using factors that determine how much risk the insurance company is willing to take in order to insure you. Whole life insurance premiums, in particular, are typically ten times the cost of a comparable traditional life insurance policy. This money will be used for three purposes:
Death benefit provided to your beneficiaries

Fees paid towards the insurance company

Cash value component
There are a few options for life insurance that don't require a medical exam if you're concerned that it will increase your costs or if you've already been turned down. No medical life insurance is more expensive and typically provides less coverage for the money, although it does provide some coverage in the case of death for individuals in desperate situations.
Those who do not qualify for either of the two traditional forms of life insurance, term life insurance or permanent life insurance, are drawn to no-medical life insurance. It is intended for people who have trouble finding a life insurance provider to cover them.
The two primary categories of no-medical life insurance are simplified issue life insurance and guaranteed issue life insurance: 
Simplified Issue Life Insurance
Simplified issue life insurance does not require a physical examination; however, unlike Guaranteed Issue Life Insurance, you will be asked a series of questions about your medical history and current health condition. This type of life insurance is designed for people who want a quick approval process and a short underwriting period. In some cases, you can be insured in a matter of days rather than weeks or months. Depending on the life insurance company, simplified life insurance can be purchased as a term or permanent policy.
Simplified Issue policies offer higher coverage amounts and lower premiums than Guaranteed Issue policies, making them an attractive option for individuals in semi-good health. This type of life insurance is ideal for people who do not want to undergo a medical exam, are unsure what type of policy they qualify for, or simply need life insurance quickly.
​​Guaranteed issue life Insurance 
Guaranteed issue life insurance does not require a physical examination or a questionnaire about your health and medical history. Your coverage is guaranteed, as the name implies. Similar to simplified life insurance, this coverage can be obtained quickly, so you won't have to wait a long time or stress over being initially rejected. Sadly, this results in more expensive rates and less coverage. This is because offering insurance to individuals who want it carries a significant amount of risk. The payout process may take longer as well.
Guaranteed Issue Life Insurance is an excellent option for those who are unable to qualify for traditional life insurance policies due to their medical history. This kind of life insurance is best for people who don't qualify for anything else or who want to at least partially provide for their family in the event of their death.
Tips for applying for life insurance with Rheumatoid Arthritis (RA):
Work with an experienced insurance agent who specializes in RA cases. They can guide you through the application process, offer advice on suitable policy options, and address your concerns.

Be transparent and truthful about your medical history. Concealing your RA can lead to policy cancellation or denial, leaving your loved ones unprotected.

Maintain organized medical records and keep track of your medications. Accurate information about your condition will support your application for the coverage you require.

Apply for coverage when your RA is well-managed. If you've experienced recent flare-ups or significant health complications, it may be wise to wait until your condition stabilizes before applying.

Compare policies and rates from different insurance providers. Each company has its own underwriting guidelines, so thorough comparison shopping is vital to find the most suitable coverage for your needs.
Frequently Asked Questions (FAQs) about Life Insurance with Rheumatoid Arthritis

Finding the right life insurance protection for you
Whether you have mild, moderate or severe rheumatoid arthritis, there's a life insurance product or package for your situation. A life insurance specialist can help you create the best plan and package for your needs.
At Protect Your Wealth, we work with and compare policies and quotes from the best life insurance companies in Canada to ensure the best solution for you and your needs. We provide expert life insurance solutions, including no medical life insurance, critical illness insurance, term life insurance, and permanent life insurance to build the best package to give you the protection you need. 
Contact Protect Your Wealth or call us at 1-877-654-6119 to talk to an advisor today! We're proudly based out of Hamilton, and service clients anywhere in Ontario, Alberta, and British Columbia, including areas such as Oshawa, Kelowna, and Airdrie.