Life Insurance with Traumatic Brain Injuries in Canada
If you have had a traumatic brain injury, you can still get a great life insurance policy.
10 minute read
Originally published: January 13, 2023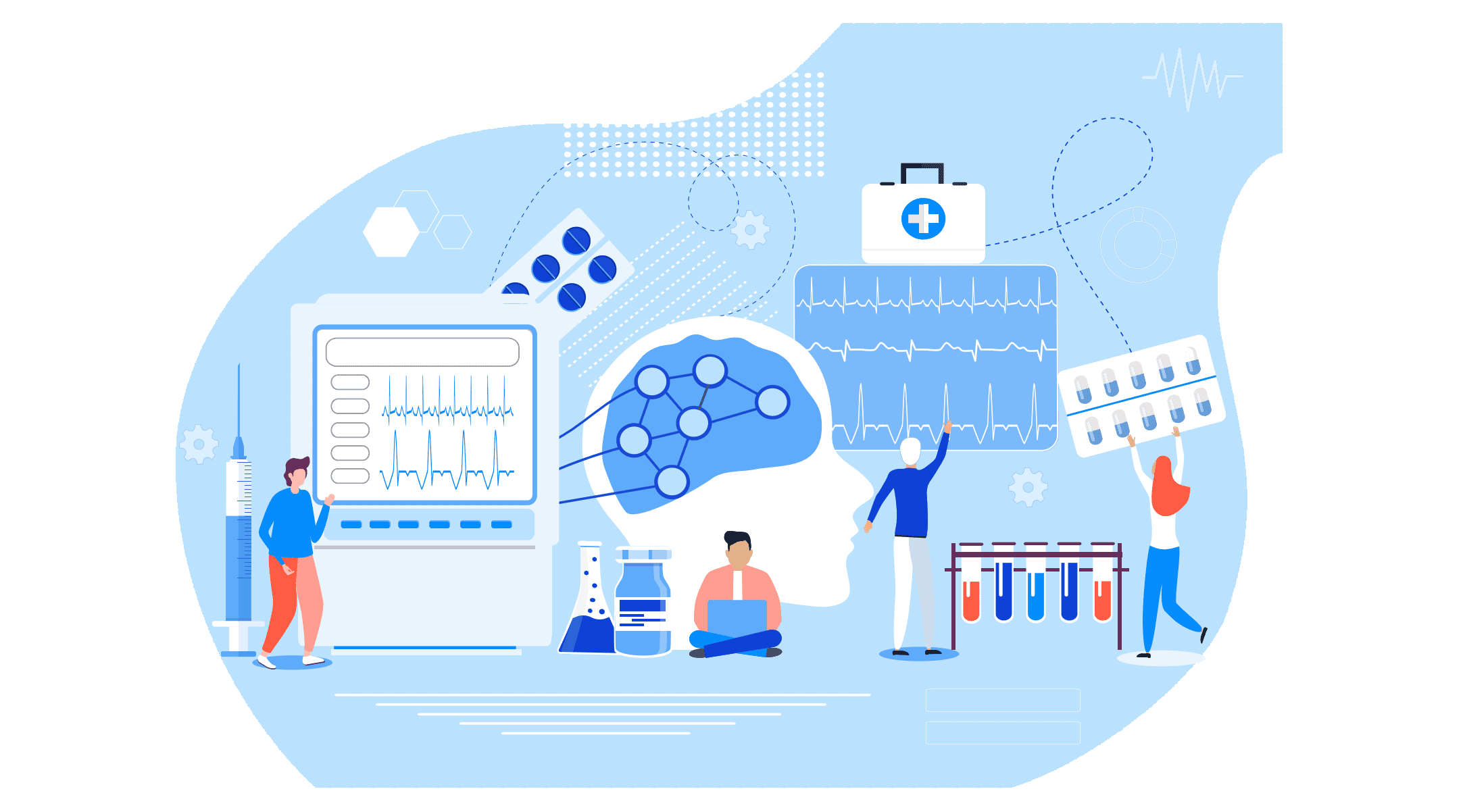 Life Insurance with Traumatic Brain Injuries in Canada
If you have had a traumatic brain injury, you can still get a great life insurance policy.
10 minute read
Originally published: January 13, 2023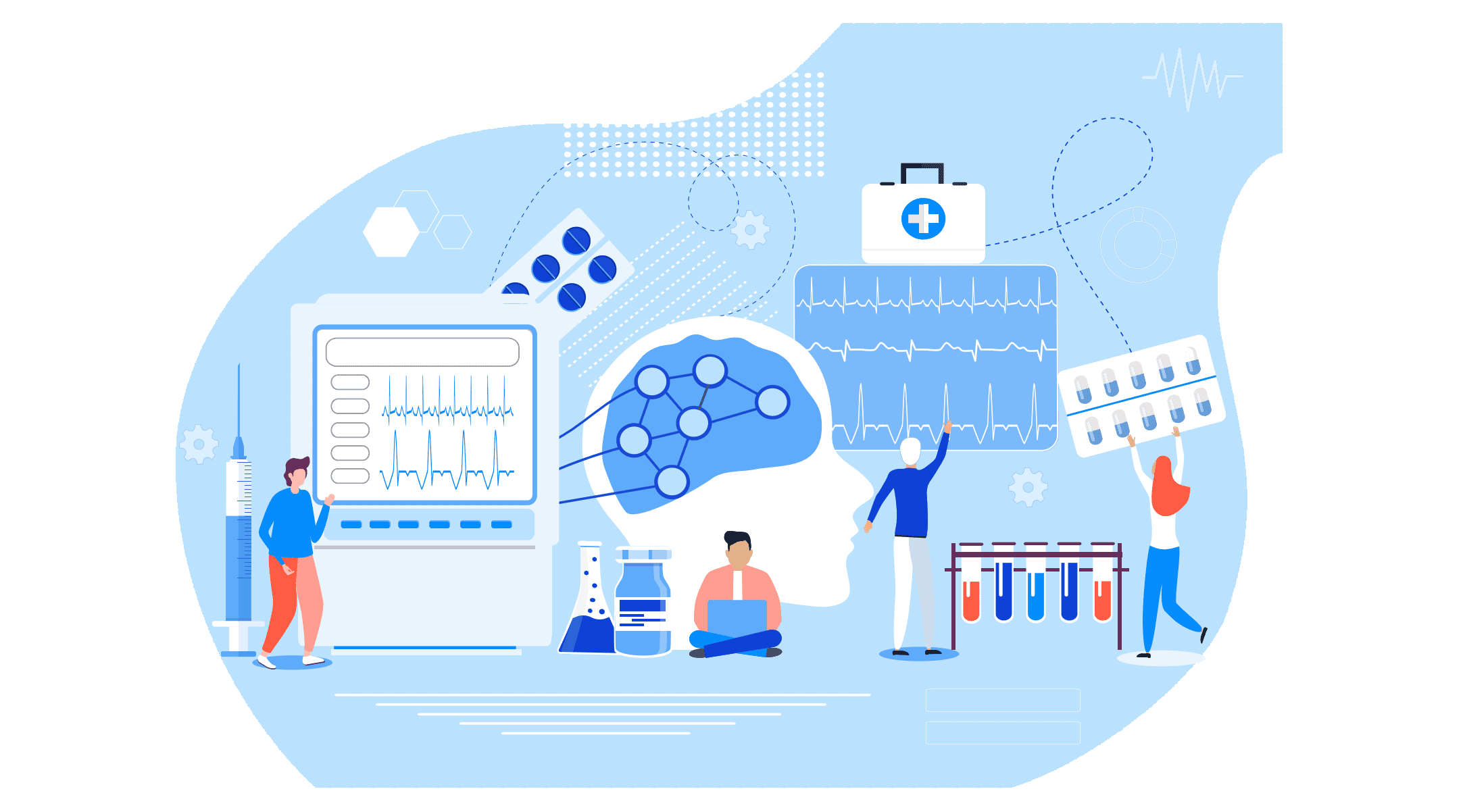 People who have health problems like brain injuries may not think about purchasing life insurance because they believe they won't qualify. There may be immediate as well as long-term consequences after sustaining a traumatic brain injury. As such, we've prepared a brief guide on how life insurance will work if you've ever had a traumatic brain injury. Access to life insurance to safeguard your loved ones may be easier, faster, and less expensive than you expect. Don't let a medical condition or previous health concern prevent you from protecting your family.
Can I Get Life Insurance with a past brain injury?
A lot of the people we talk to who have had a traumatic brain injury in the past avoid investing in life insurance because they believe it will be too expensive or impossible to obtain.  Remember that not all insurance companies will cover pre existing conditions, so if you've been turned down in the past, it's not a reflection on your condition. There are likely other insurance companies that will provide you with better rates and coverage. As such a common question we get is "can I get life insurance if I have suffered from a traumatic brain injury?" 
Yes, you can still qualify for life insurance even if you have suffered from a traumatic brain injury. In many circumstances, where the brain injury happened several years ago there will be no trouble receiving affordable life insurance.
Overview of Traumatic Brain Injuries
The most common cause of traumatic brain injury is a severe blow to the head or body. Traumatic brain injury can also result from an object passing through brain tissue, such as a gunshot or fractured piece of the skull.
In mild traumatic brain damage, your brain cells may suffer a brief and short term effect. Whereas, a more severe traumatic brain injury may cause bleeding, tissue damage, bruises, and other physical harm to the brain. These wounds may lead to long-term permanent problems or even death.
What Are the Types of Traumatic Brain Injuries?
A brain injury can happen in one of two ways:
Closed brain injury – Closed brain injuries occur when the brain sustains a nonpenetrating damage but there is no breach in the skull. A closed brain injury is caused by bruising and ripping of brain tissue and blood vessels caused by a fast forward or backward movement and shaking of the brain inside the bone skull. Car accidents, falls, and, increasingly, sports injuries are the most common causes of closed brain injuries. This type of injury can also be caused by shaking a newborn (called shaken baby syndrome).
Penetrating brain injury – Penetrating or open head injuries occur when the skull is broken, such as when a gunshot pierces the brain.
Causes and Risk Factors
Falls, being struck by an item, and motor vehicle accidents are the primary causes of traumatic brain injury that result in emergency room visits. Traumatic brain injury can also be caused by indirect forces that forcefully disrupt the brain within the skull, such as shock waves from battlefield explosions. A bullet wound or other traumas that pierce the skull and brain can also result in a traumatic brain injury. It is important to remember that not all hits to the head result in a traumatic brain injury. Did you know that the most common cause of brain injury trauma is from falls? 
The majority of traumatic brain injuries occur as a result of a person's fall, and the risk of falling increases dramatically for the elderly. About one-quarter of Americans 65 and older report falling each year, as reported by the CDC. There are three million annual visits to the ER due to injuries sustained in falls. Fall-related fatalities continue to rise. The number of deaths among the elderly in the United States increased by 62%, to 29,668, between 2007 and 2016. Individuals aged 75 and up have three times the risk of being hospitalized after a fall as those aged 65–74. A man's likelihood of being admitted to the hospital is two times that of a woman's.
A major traumatic brain injury sustained in a fall can have lasting implications on a person's cognitive abilities, functional limitations, and mental health. Subjective memory impairment was reported by 28% more older persons who had suffered loss of consciousness following a traumatic brain injury compared to their non-traumatic brain injury counterparts.
What Are Common Life Insurance Questions About Brain Injuries?
When applying for traditional life insurance, the life insurance company will ask you questions about your condition. The following are examples of questions life insurance companies may ask you:
Have you ever undergone brain surgery, suffered brain damage, or had a brain hemorrhage?

Was the brain hemorrhage subdural or subarachnoid?

Do you require assistance with daily activities such as eating and bathing?

Have you experienced seizures or epilepsy since the head injury?

Is your recovery complete?

What symptoms did you last experience?

Are you currently on disability?

What other medical problems do you have?

Do you require in-home care?
Options for Life Insurance After Suffering From a Traumatic Brain Injury
Term Life Insurance for Mild Impairment
With mild impairment, you may be experiencing some memory loss but you are still able to function normally enough to hold down a job and take care of yourself in all other aspects of life. There is no history of epilepsy and your movement is not hindered in any way. If you have mild impairment, you are likely to qualify for term life insurance. 
Term life insurance provides protection for a limited time frame. Term life insurance policies can have terms anything from 5 years to 40 years. This type of insurance is paid for on a regular basis (either monthly or annually) and provides a benefit to your loved ones after your passing. In the event that your policy is set to expire soon, you may either renew it at a new rate or look into getting a new policy altogether. Not only is term life insurance the most common type of policy in Canada, but it also tends to be the most reasonably priced. The maximum amount of protection is available with a term life insurance policy, but it is a fully underwritten policy that requires you to submit to a medical exam, family health history and more. 
Simplified Issue Life Insurance for Moderate Impairment 
With moderate impairment you have worsening memory issues but are able to still function on your own with no assistance. As such, depending on your exact condition you may still qualify for term life insurance. However, it is likely that you will be declined so you will want to consider other forms of insurance. This may include no medical or simplified insurance. 
With simplified issue insurance, there are fewer requirements for purchasing it, but the coverage is just as robust and the monthly premiums are affordable as those for fully underwritten policies. Simplified issue insurance policies don't require a medical exam, but they do require some basic health data to be filled out on the application. Prices are reasonable, although they may be higher than those of fully insured policies. Questions need to be answered differently depending on the insurer and whether or not coverage is being postponed. Simplified issue life insurance is a great option for those who want a faster approval or don't want to pass a medical exam, and it is typically supplied on a term basis so that coverage can be obtained similar to term life insurance.
No Medical Life Insurance/Guaranteed Issue Life Insurance for Severe Impairment
You will only be eligible for guaranteed issue insurance if you have serious memory problems, require assistance with everyday tasks, may be confined to a bed or wheelchair, or may additionally require tube feeding and a ventilator. No matter how serious your handicap is or if you require assistance with daily living activities, you are eligible for this policy. You can be covered under this policy without undergoing a medical checkup or providing any answers to health-related inquiries. You won't have to worry about your medical condition excluding you from coverage, even though guaranteed issue policies are slightly more expensive than fully underwritten policies. 
Should you get no medical life insurance? Check out our blog where we go into details about no medical life insurance. 
Frequently Asked Questions (FAQs) about Life Insurance with Traumatic Brain Injuries
Yes, while applying for life insurance, you will be asked about past brain injuries and surgeries. Such questions will typically be grouped with those about stroke and brain hemorrhage.
Traumatic brain injury occurs as a result of a direct hit to the head or when something pierces the skull.  It contributes significantly to morbidity and disability. Because traumatic brain injuries may shorten a person's lifespan, insurance companies are concerned if you have one. Life insurance companies view some types of brain injuries as high risk due to potential for medical complications or early death. Your chances of being accepted for a first-day coverage plan may decrease depending on the cause of traumatic brain injury and the treatment strategy. You will need to pay more and have a waiting period if you have problems or are unable to do some activities of daily living due to your health.
Every life insurance provider has different underwriting standards. They are distinct and have the right to accept or reject candidates depending on a range of medical issues.
The amount of insurance you should get is determined by your personal and financial situation. Consider life insurance to be a part of your entire financial strategy. This plan should include for future expenses, such as education costs, as well as the growth of your income or assets. This coverage amount must be sufficient to pay all of your family's expenses in the event of your death. People who do not have a significant mortgage or who have older children who are not financially reliant can look for modest life insurance coverage levels such as $100-400K. Those who have a huge mortgage that they are still attempting to pay off, as well as those who have financially dependent children or family members, may require a larger level of life insurance coverage, such as anything over $500,000.
If you don't tell your life insurance company about your traumatic brain injury and they find out, they may refuse to pay out your policy. If you file a claim, the insurance company may conduct an investigation and learn about your  traumatic brain injury. They may then reject your claim and refuse to pay your death benefit.
A traumatic brain injury might be considered a disability if it causes long-term cognitive or physical disabilities.
Yes, brain surgery can have an impact on your insurance eligibility. If you have just undergone brain surgery, you will most likely only be eligible for guaranteed issue life insurance. Most life insurance companies will not offer you a first-day coverage plan unless you have had brain surgery for at least two years.
Find a solution for what you're looking for
Even if you've had a traumatic brain injury, know that you can still receive life insurance coverage. You can even get free professional advice from an award winning broker from Protect Your Wealth to help you identify and secure the right life insurance coverage you need to create financial stability and protect your family and assets.
To schedule a consultation about your income protection goals, or if you have any questions about insurance in Ontario or Canada, please contact Protect Your Wealth or call us at 1-877-654-6119 to talk to an advisor today! We're proudly based out of Hamilton, and service clients anywhere in Ontario, British Columbia and Alberta  including areas such as Windsor, Milton, Airdrie, and Burnaby.