What Happens to Life Insurance if You Move Provinces?
Talk to one of our experienced advisors, today!
10 Minute read
Originally published: October 2, 2023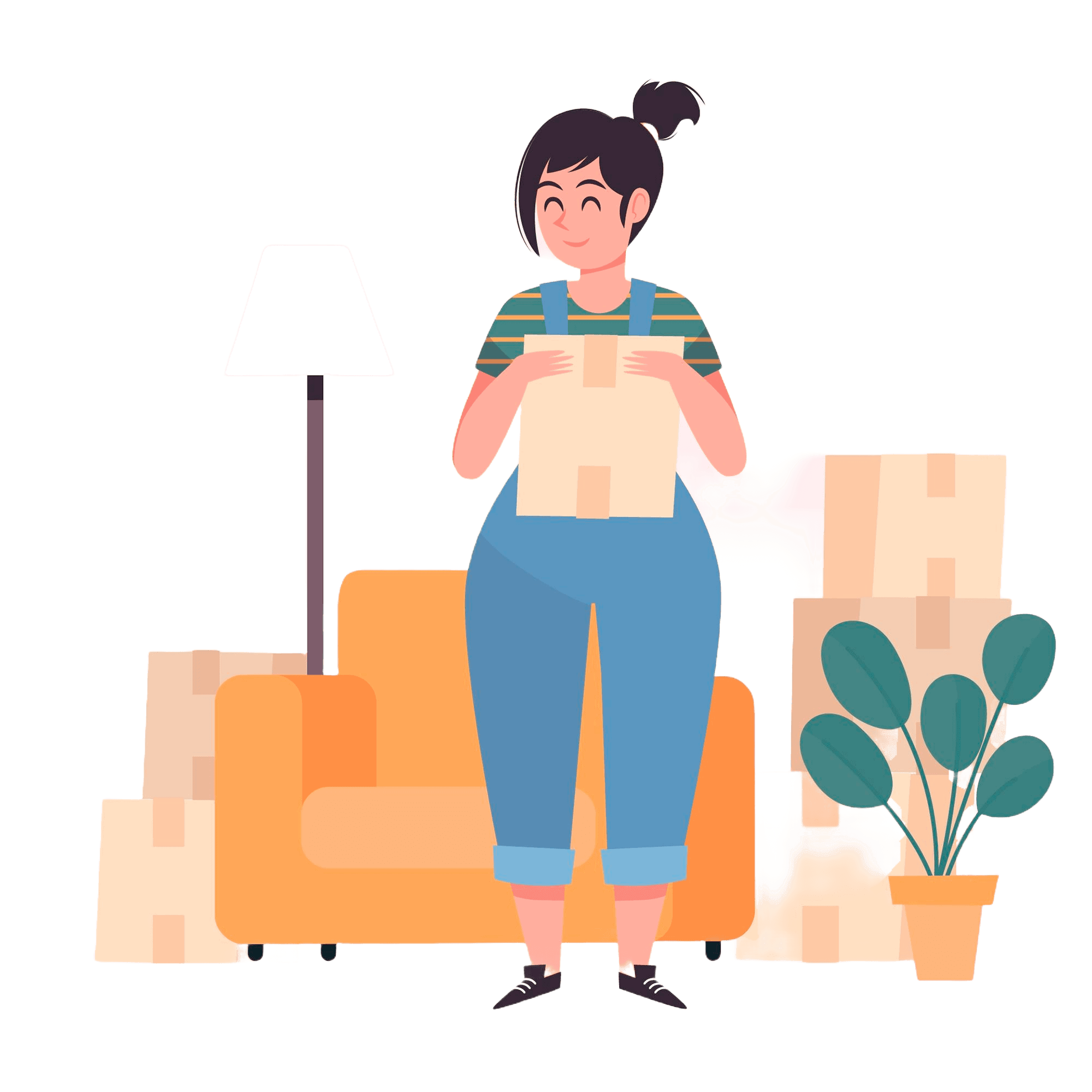 What Happens to Life Insurance if You Move Provinces?
Talk to one of our experienced advisors today!
10 Minute read
Originally published: October 2,  2023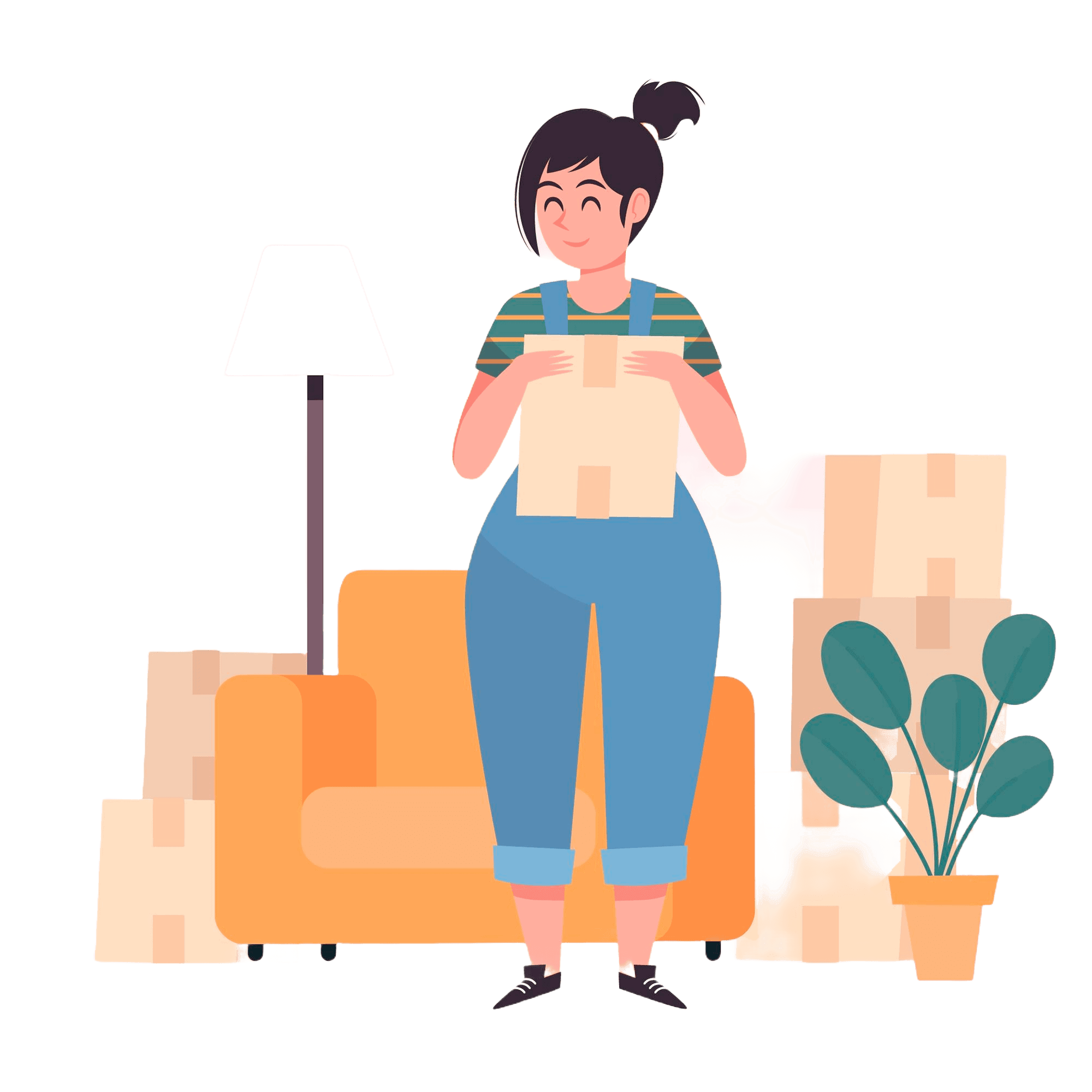 Life insurance can be complicated enough to understand without also having to factor in how a move might impact your policy. It's not always easy to think about the details of your life insurance policy when you're making a big life change like a move. Still, it's an issue that has to be discussed. Your insurance policy may be affected by the rules and customs in place across Canada's many provinces.
This blog aims to shed light on those considerations, from the simplicity of updating addresses to the intricacies of provincial regulations. Whether you're a current policyholder contemplating a move or someone considering purchasing a policy in a new province, we've got you covered. Dive in to ensure that, no matter where life takes you in this beautiful country, your life insurance journey remains as smooth as possible.
Does Moving Affect My Life Insurance Policy?
To put it simply, the answer is no. Moving to another province doesn't mean that you are no longer protected. Life insurance policies are legally binding contracts that, once activated, stay in effect regardless of where you move within the country. The benefits specified in the insurance should not be affected. Moving to a different province under the same coverage means paying the same premiums and receiving the same benefits.
Will My New Province Recognize My Life Insurance Policy?
One of the biggest worries you may have when relocating to a new province is whether your life insurance policy will be recognized. The good news is that in the majority of circumstances, the answer is yes. Once formed, life insurance plans are usually recognized throughout all provinces. This is due to the insurance industry's overall standardization across Canada. It is important to note, however, that each province has its own regulatory agency that oversees insurance operations. As a result, certain provincial restrictions or subtle nuances may affect certain components of your coverage. While the essential benefits of your policy are likely to remain the same, it's always a good idea to become familiar with any regional differences or consult with an insurance professional following your move.
Will My Premiums Change?
Many policyholders wonder about the consequences for their life insurance premiums and the specifics of their coverage when considering a relocation across provinces. Premiums are normally established at the start of the policy depending on a number of things including age, health, and the type of coverage chosen. Because these criteria were analyzed and locked in at the beginning, moving to a new province should not affect the amount you pay as premium.
Are the Coverages, Riders, or Benefits Impacted?
When relocating within Canada, the core coverages, riders, or benefits of your life insurance policy are typically not impacted. These components are part of the contractual agreement you entered into with your insurance provider, and they generally remain consistent regardless of your province of residence.
What Are the Key Insurance Regulatory Differences Between Provinces? 
In Canada, each province and territory operates under its own regulatory body for insurance, leading to certain distinctions in how insurance is practiced and overseen across the nation.
Licensing of Agents/Brokers: One of the first things you should think about while relocating is your insurance broker or agent. Brokers and agents must hold a license in the province in which they operate. Checking whether your current agent or broker is authorized in your new province is crucial if you're moving. If not, you may need to look for a new local representative or see whether your agent can get a license there.
Beneficiary Rules: Depending on province laws, the way you can designate beneficiaries and the rights of beneficiaries may differ slightly. For example, some provinces may have special requirements for naming minors as beneficiaries or guidelines for revocable and irrevocable beneficiaries. To make sure your intended recipients can get the benefits without difficulty, you have to be aware of these details.
Policy Loans or Cash Values: Life insurance policies, particularly whole life or universal life policies, might offer options for policy loans or have accumulated cash values. The rules surrounding these, such as the interest rates on policy loans or the taxation of cash withdrawals, could be influenced by provincial regulations. It's advisable to familiarize oneself with these rules if your policy includes such features.
Might There Be Any Tax Differences When It Comes to Life Insurance Benefits or Cash Values When Moving Provinces?
The tax implications associated with life insurance are relatively standardized on a federal level. The death benefit from a life insurance policy is generally received tax-free by the beneficiaries regardless of the province. However, there are aspects related to life insurance policies, such as cash values or policy loans, that could have tax implications.
Cash Values: The investment component of insurance plans like universal life may increase tax-deferred. If you choose to take out more money than you have paid in premiums for the insurance, the extra money may be taxable as income. The provincial tax rate could vary even if the federal government will use normal tax rates for this. Because of this, moving from a province with a lower tax rate to one with a higher rate could impact the tax payable on such withdrawals.
Policy Loans: If you borrow against the cash value of your policy, it's not considered taxable income, since it's technically a loan. However, if the policy lapses or is surrendered with an outstanding loan, the amount borrowed could be considered taxable income. Again, while the federal tax rate remains constant, the provincial portion can vary.
Provincial Surtaxes or Credits: Some provinces might have specific surtaxes or credits that could indirectly impact the overall tax scenario. It's essential to be aware of any provincial-specific tax rules or incentives.
Estate Taxes and Probate Fees: Although there is no estate tax in Canada, the cost of probate is determined by the value of the estate. The policy amount could be liable to probate fees if your life insurance policy is not allocated to a specific beneficiary and instead passes to your estate. These costs differ by province, thus they should be taken into account while moving.
The Importance of Updating Your Address and Beneficiary With the Insurance Company
It is crucial for policyholders to promptly update their address with their insurance carrier after moving to a new province. This safeguards the policy's active status by ensuring smooth communication, timely receiving of policy statements, and continuous premium payments. A move may also coincide with important changes in one's life, so now is a good opportunity to evaluate and, if required, update the beneficiaries listed on the insurance. Beneficiary designations may have specific characteristics depending on the jurisdiction, such as restrictions on naming minors or the rights of irrevocable beneficiaries. You can make sure that your life insurance policy complies with local laws while also reflecting your current circumstances and choices by being proactive about updating your address and reviewing beneficiary designations.
How Will Claims Be Managed?
When a life insurance claim arises, the primary concern for beneficiaries is often the process's simplicity and efficiency. In general, insurance companies manage claims using a consistent nationwide approach, ensuring that the procedure is uniformly simplified regardless of the province. This means that even if you've moved, the process for filing a claim, the paperwork needed, and the turnaround time would need to largely stay the same. It's important to keep in mind that certain logistical factors, such as local branch accessibility or specific contact points, could change.While the fundamental claims procedure isn't typically affected by inter-provincial moves, beneficiaries and policyholders should always engage directly with the insurance provider or their local representative to ensure clarity on any region-specific details or requirements.
Conclusion
As life unfolds, our paths may lead us across city lines, over provincial borders, or even beyond the country's boundaries. Amidst the whirlwind of such transitions, it's essential not to overlook the finer details of our life insurance policies. By proactively engaging with the changes, understanding provincial differences, and maintaining open communication with your insurance provider, you can ensure that your coverage remains robust and reliable. Remember, life insurance is not just a contract but a promise—a promise to safeguard the financial well-being of your loved ones. And regardless of where life's journey takes you in Canada, that promise deserves to be upheld with clarity and confidence.
Frequently Asked Questions (FAQs) about Life Insurance When You Move Provinces
Find a solution for what you're looking for 
Regardless of where life's adventures lead you in Canada, staying informed and proactive ensures your life insurance remains a steadfast pillar of protection for your loved ones. At Protect Your Wealth, we work with and compare policies and quotes from the best life insurance companies in Canada to ensure the best solution for you and your needs. We provide expert life insurance solutions, including no medical life insurance, critical illness insurance, term life insurance, and permanent life insurance to build the best package to give you the protection you need. 
Contact Protect Your Wealth or call us at 1-877-654-6119 to talk to an advisor today! We're proudly based out of Hamilton, and service clients anywhere in Ontario, British Columbia, and Alberta including areas such as Kitchener, Calgary, and Abbotsford.