COVID-19 and Life Insurance in Canada
Will getting the vaccine affect my life insurance? What happens to my life insurance if I get COVID?
6 Minute read
Originally Published: February 3, 2022
Updated: September 9, 2022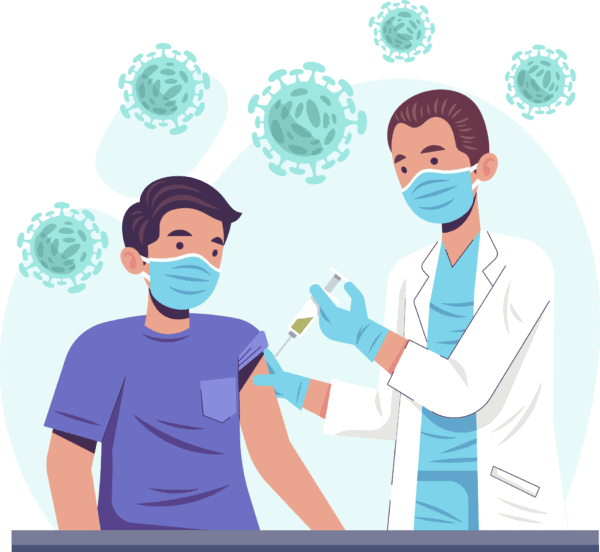 COVID-19 and Life Insurance in Canada
Will getting the vaccine affect my life insurance? What happens to my life insurance if I get COVID?
6 Minute read
Originally Published: February 3, 2022
Updated: September 9, 2022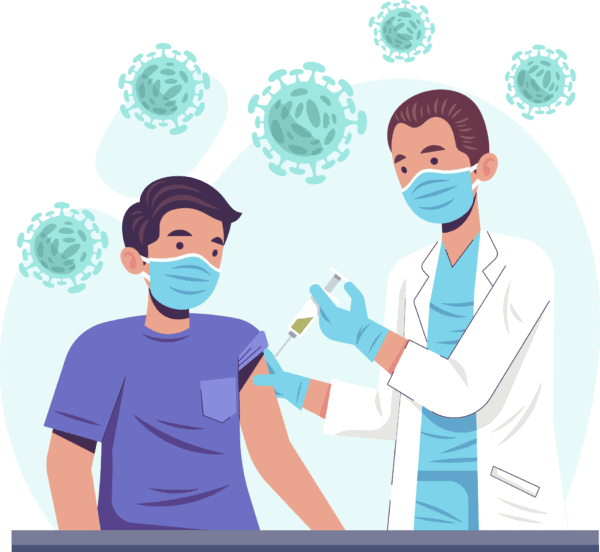 The COVID-19 pandemic has changed many things in our lives, and has taught us how important it is to plan and build a financial safety net. Whether you're applying for a new life insurance policy or are worried about your existing policy, here is what you need to know about how COVID-19 may impact your life insurance policy in Canada.
What if I get COVID while insured?
A common question people ask regarding their life insurance policy is 'what happens if they get COVID?' If you're already covered by an insurer, your family or beneficiary will get the payout if you pass unexpectedly due to an accident or illness, including if the cause is COVID-19. Insurers treat COVID similar to any other illness under regular policies: getting an illness doesn't affect your insurance coverage, and if you pass as a result of the illness, your beneficiaries will get the coverage payout. You will be covered for any death benefit claims associated with COVID-19.
How does COVID affect my application?
If you are applying for life insurance, insurers may ask you some Covid-19 specific questions. If you reply 'Yes' to one or more of these, your application may be postponed.
Common Covid-19 specific questions that insurers may now ask as a part of their application process include:
Have you tested positive for coronavirus in the last 30 days?

Have you had any symptoms of coronavirus in the last 30 days?

Have you been in direct contact with anyone with Covid-19 in the last 30 days?

Have you been advised to self-isolate in the last 30 days?
You can expect a delay in approval if you said yes to any of these questions. The delay will depend on the insurance company, but it is usually around 30 days.
Additionally, if you have developed other health complications due to long-COVID, your application may be rated depending on how serious the complications are. You can read more about how post-COVID affects your life insurance here with our guide.
Am I covered for COVID-19 under my critical illness policy?
If you only have a critical illness policy, a positive COVID-19 diagnosis alone will not provide the one-time lump sum amount in your policy. A critical illness insurance policy is a policy in which an insurance company pays a one-time lump sum amount to the insured, upon the diagnosis of a specified critical illness and the completion of a survival period, which is typically 30 days. COVID-19 by itself is not a covered condition, so critical illness policies will not payout on a positive COVID diagnosis by itself. 
However, if COVID-19 triggers a covered condition, then it will be treated as a regular diagnosis for the covered condition and insurance companies will consider these claims for approval. For example, if you require a major organ transplant as a result of COVID-19, insurers will treat it as a major organ transplant and process the claim to provide the one-time lump sum payment if you complete the survival period.
Am I covered for COVID-19 under my disability insurance policy?
Disability insurance products are designed to pay a monthly benefit to replace a loss of earnings if you are unable to work due to illness or injury for the length of the policy, or until you return to work. There is usually a waiting period before the benefit payments start, which can be between 1 to 26 weeks for short term policies or up to 2 years for long term disability insurance policies. 
If you have disability insurance coverage and a positive COVID-19 diagnosis leads to a loss of income (such as you're unable to perform the main functions of your job, including if you are working from home), insurance companies, such as SSQ insurance will make a payment as long as the minimum waiting period is complete. Some companies may even waive the waiting period. If you are unsure what your policy covers, reach out and contact our advisors. We will happily help and explain your current coverage.
Does getting the vaccine affect my life insurance?
A common misconception is that getting the vaccine will affect your life insurance policy, or your application for life insurance, but this is far from the case. The Canadian Life and Health Insurance Association (CLHIA) has also stressed this: getting the vaccination is one of the most effective means to protect yourself and others from serious illness and death from COVID-19. Receiving a COVID-19 vaccine given by an authorized health professional will not negatively impact an individual's current claim eligibility, the coverage available to them, or ability to apply for future coverage. 
How do COVID-19 travel advisories affect my life insurance policy? 
Foreign travel has an impact on life insurance applications; most life insurance companies will ask questions about your recent foreign travels in the last year, and your travel plans for the next twelve months as part of their standard application process. If you have travelled to a region that has seen a wide outbreak of COVID-19, especially in the last 1-3 months, then you can expect the insurance company to ask you additional questions. 
Similarly, any imminent plans to travel to any COVID-affected regions will also cause additional questions about your travel plans. In situations where travel may indicate higher exposure risk to Coronavirus, insurance companies may choose to postpone the decision around approving a policy.
If you are already covered, travel advisories will not affect your current coverage for out-of-country emergency care if you need medical attention while travelling. This coverage applies only to expenses that are a result of emergency medical care to treat COVID-19.
Expenses unrelated to emergency medical treatment, like quarantine requirements or PCR testing/COVID-19 testing, are not covered by your insurer.
Frequently Asked Questions about Life Insurance and COVID-19

Yes. You can apply for new permanent and term life policies. However, coverage may take longer if you are a part of a high-risk group, have recently travelled to a COVID-19 hot zone, or have had COVID-19 yourself.
As part of typical life insurance applications, the majority of life insurance companies will inquire about your trips throughout the last year, as well as your travel intentions for the coming year. If you have travelled to a place where there has been a widespread outbreak of COVID-19, especially within the recent one to three months, the insurance provider may likely ask you additional questions.
Likewise, impending travel plans to any of the COVID-affected regions raise further issues. In cases where travel may suggest heightened Coronavirus risks, insurance firms may choose to postpone policy approval decisions. 
 If you already have a current life insurance policy, then the quick answer is that you are protected for any COVID-19-related claims. In other words, if you die from COVID-19 or a Coronavirus-related illness, your beneficiary will be entitled to file a claim on your life insurance. The claim would be handled in the same manner as any other natural sickness related death. 
Deaths caused by Coronavirus are not treated differently by life insurance policies than deaths caused by other influenza, infectious diseases, or natural causes. 
If you currently have a deferred life insurance policy due to a pre-existing health condition, then any COVID-19-related claims must wait out the predetermined deferral period. However, even in such circumstances, the claim and death benefit will be considered the same as any other claim for an illness or disease-related natural cause of death.
Do you have questions about COVID and life insurance?
If you still have questions about your life insurance policy or application and how COVID impacts them, get in touch with us today! Working with a life insurance advisor can help you build the right life insurance plan and package for your needs, or explain your current coverage and protection. 
At Protect Your Wealth, we work with and compare policies and quotes from the best life insurance companies in Canada to ensure the best solution for you and your needs. We provide expert life insurance solutions, including no medical life insurance, critical illness insurance, term life insurance, and permanent life insurance to build the best package to give you the protection you need. 
Contact Protect Your Wealth or call us at 1-877-654-6119 to talk to an advisor today! We're proudly based out of Hamilton, and service clients anywhere in Ontario, Alberta, and British Columbia, including areas such as Oakville, Cambridge, Abbotsford, and Grande Prairie.