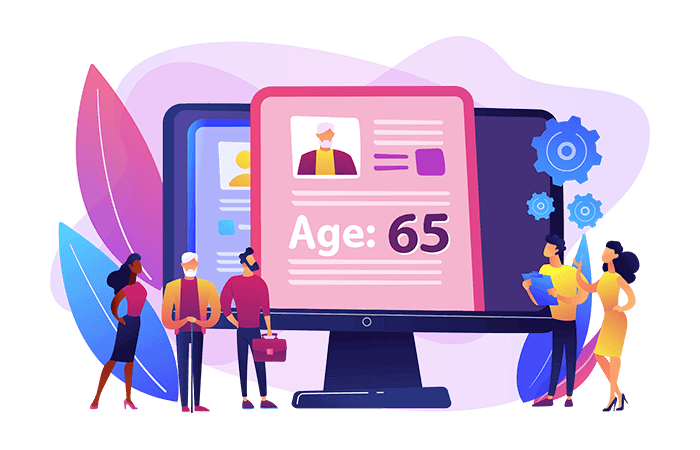 Should You Take CPP Early?
A question I get asked in my financial planning practice by those at or close to the Canada Pension Plan (CPP) benefits start date of age 60 is "Should I take my CPP early?" The reality is the answer is not normally as cut and dry and usually comes back to "It depends." There are several factors to consider. Do you require the additional income immediately? Are you still working and thus possibly in a higher tax bracket compared to retirement? Have you considered the opportunity cost and crossover age where waiting to take CPP made sense?
What is CPP?
The Canada Pension Plan (CPP) is a social insurance program that helps contributors and their families when they retire, become disabled, or die. It also provides some benefits to the survivors of contributors.
The amount of CPP you receive upon retirement is based on your contributions during your working life. To receive your CPP benefits, you must apply for them through the Canada.ca website.
You're guaranteed to get CPP when you retire: this is because when you contribute to the Canadian Pension Plan, your money goes into a fund that's used to pay out CPP in your retirement. This money is only ever used for your CPP payment, and you're guaranteed to receive it upon retirement.
A common misconception is whether CPP will go bankrupt because it's a social insurance program; however, the federal and provincial governments have made changes to the program in the past to secure it for future generations to come.
When can you take CPP?
You can take CPP as early as age 60, but you'll receive reduced benefits. If you wait until your 65th birthday, you'll receive your full benefits. You can also choose to delay your benefits until age 70, which grants you more benefits.
How does CPP differ at age 60, 65, or 70?
If you choose to take CPP before age 65, you'll have a 0.6% reduction for each month you collect before your 65th birthday, which is 7.2% per year. This means that if you begin collecting your pension at age 60, your payments will be 36% lower than if you started taking it at age 65. If you collect at age 62, your payments will be 21.6% lower than if you took it at 65.
If you choose to take CPP at 70, you'll have a 0.7% increase for each month after your 65th birthday, which is 42% more than if you started taking it at age 65. This doesn't mean that it's better to take CPP at 65 or 70, because there are other factors to consider.
Note you can continue to work while receiving your CPP retirement pension. If you are between ages 60-70, you can still continue to contribute to CPP, which will go toward your post-retirement benefits and will increase your CPP retirement income payments. At age 70, your contributions to CPP will stop, even if you're still working (regardless of whether you're employed by a company or self-employed).
How much CPP will I get?
The amount of your CPP retirement pension depends on different factors, such as:
the age you decide to start your pension
how much and for how long you contributed to the CPP
your average earnings throughout your working life
For example, if you worked more than 40 years at the Yearly Maximum Pensionable Earnings (YMPE), you would qualify for the maximum CPP benefit. This benefit changes each year in January to match the cost of living, and for 2022, the maximum CPP at age 65 is $1,253.59 per month for new recipients.
If you were to take your CPP at age 60 while qualifying for the maximum CPP benefit, your initial pension would be reduced by 36%: $1,253.59/month – 36% deduction, leaving you to receive $802.30/month. This would also be the maximum CPP at 60 in 2022. If you decide to wait instead of taking CPP immediately at 60, your pension would increase by 0.6% for each month you decide to wait before age 65.
Similarly, if you decide to wait to take CPP at age 70, your pension at 65 would increase by 42%, or 8.4% per year after age 65. The maximum CPP at age 70 in 2022 would be $1,780.10
Note that this is only if you qualify for the maximum CPP benefit: the average CPP payout in 2021 was $619.68 (as of June 2021).
What are other CPP benefits?
In addition to the CPP retirement pension, you may also qualify for other CPP benefits. Like the CPP retirement pension, you will need to apply for these benefits.
These benefits include:
Post-retirement benefit: if you continue to work and contribute to your CPP while receiving CPP payments and are under age 70, your CPP contributions will go toward post-retirement benefits (PRB), which will increase your retirement income with this benefit
Disability pension: if you are under 65 and are not receiving CPP yet, and have a mental or physical disability that regularly stops you from doing any type of substantially gainful work, you might be eligible for this monthly benefit
Post-retirement disability benefit: a monthly benefit available for those ages 60 to 65 and already receiving the CPP retirement pension for more than 15 months or become disabled after starting to receive the retirement pension
Survivor's pension: a benefit for those legally married to a deceased CPP contributor or the common-law partner of a deceased CPP contributor
Children's benefit: a benefit that provides monthly payments to the dependent children of disabled or deceased CPP contributors
Death benefit: is a one-time payment, payable to the estate or other eligible individuals, on behalf of a deceased CPP contributor
What to consider before taking CPP
Before you decide when to take your CPP retirement pension, you should consider:
How your age will affect your monthly payment
Whether you plan on working while receiving your pension
How much you have contributed and how long you have been making contributions to the CPP
Your personal savings, investments or company pension plan
Your retirement planning and the lifestyle you want when you retire
Your current health, family health history or any disabilities
Whether you have any other income such as business investments, rental income, etc.
Every circumstance is different and requires discussion and analysis. Although rare, someone may like the idea of receiving the maximum government pension and instead of taking it at an early age or at age 65. Why? They may have a registered retirement savings plan (RRSPs) to supplement the income they would receive from CPP and lock in a benefit which is 78% higher at age 70 compared to taking it earlier. But at the same time, they may decide that they would rather have the income immediately rather than wait.